WWF-Brazil discusses the future of the Forest Code in new publication
Friday August 4th, 2017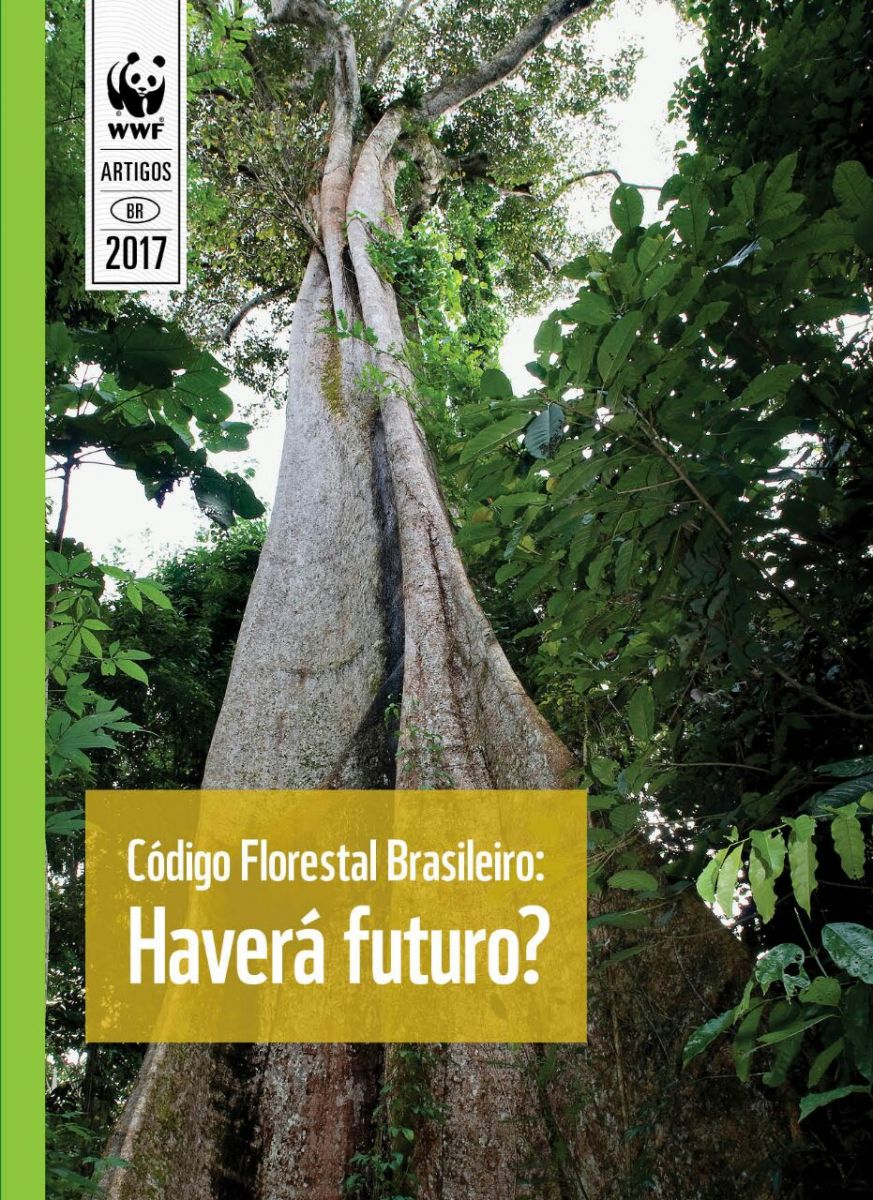 WWF-Brazil launched last week at the Memorial Darcy Ribeiro, the University of Brasilia, the publication Brazilian Forest Code – There will be future? The event ended the technical seminar on Rural Environmental Registry promoted by the Observatory of the Forest Code and the Institute for Amazon Environmental Research.
The book has free distribution and electronic version available here.
The publication brings twelve unpublished opinion articles signed by various experts discussing the topic from the point of view of science, public policy, government management, market and civil society.
It is a contribution from the WWF-Brazil to the debate on the fate of the new Forest Code (Law 12,651 / 2012) which completes five years in 2017 in an environment of uncertainty about their future.
It is one of the most important public policies for a mega-diverse country like Brazil, the world leader in agricultural production, with an immense forest heritage to be preserved and also significant environmental liabilities to be solved.
In the last five years, the forestry law gave only his first steps towards qualified implementation that is intended for it.
The registration of rural properties is already a reality, although the validation of declared information is still a goal to be achieved, as well as the later stages of environmental regulation, central objective of the law.
"The recent increase in deforestation rates in the Amazon and the pressure on remaining native vegetation of the Cerrado indicate a scenario in which the risk of setbacks in the course of implementation of this law is imminent," explains Jaime Gesisky, specialist in Public Policies of WWF Brazil and publication organizer.
"The Forest Code must reach full maturity for us to guarantee the environmental perspective, climate, economic," he says.
That's why WWF-Brazil decided to invite some of the most prominent names linked to the subject of discussion in the country to bring to light the reflections on the future of forestry law.
According to the organizer, the objective of the publication is to feed the debate in its complexity, in view of the law is fulfilled fully.
To Mauritius Voivodic, executive director of WWF-Brazil, it is essential that society maintain the flow of ideas to create and maintain operational robust public policy, able to lead Brazil in the crucial issues that the 21st century poses.
In his opinion, sustainability with regard to forest conservation is one of the key issues to define the future we want to design for today's generations. "The choices we make now will tell whether we have future – or not."