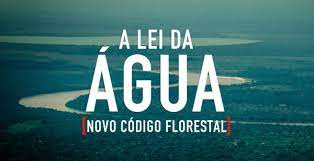 New sessions of "The Water Law" in April
New sessions cinedebate the movie "Water Act" are marked in different cities of the country. Produced by Cinedelia and O2 in partnership with ISA, WWF-Brazil, SOS Atlantic Forest Foundation, Association Bem-Te-Vi Diversity, Democracy and Sustainability Institute (IDS), the film shows the importance of forests for the conservation of water resources in Brazil and explains the impact of the new Forest Code.
The sessions are free and open to the public. Follow the movie page to learn about new dates display.
Belo Horizonte – MG
23/4, at 7:30 am
State School Father John de Mattos Almeida
Rua Dep Augusto Gonçalves, 370 -. Conj Sarandi
São Paulo – SP
23/4 at 20h
Film Society Environmental Crisantempo
Fidalga Street, 521 – Vila Madalena
Annapolis – GO
23/4 at 9:30 am and at 21:30
Auditorium of the Metropolitan College of Annapolis – FAME
Avenida Fernando Costa, 49 – Vila Jaiara
São Paulo – SP
24/4 at 19h
Anhanguera University – Campus Campo Limpo – Theater – Block G
Clean Field Road, 3677
São Paulo – SP
24/4 at 20h
Cine Oca – Linear Park Corner of Heaven
director of Presence André D'Elia
Canary Belgian Street with Canary Lake Residential Park Lakes – Grajaú
Florianópolis – SC
24/4 at 18h
Auditorium of the Rectory – Federal University of Santa Catarina (UFSC) – Campus John David Ferreira Lima
Street Agronomist Andrey Cristian Ferreira, S / N. – Carvoeira
Salvador – BA
24/4 at 16h
Auditorium Magno Valente – Polytechnic School of the Federal University of Bahia (UFBA)
Rua Aristides Novis, 2 – Federation
Belo Horizonte – MG
25/4 at 11am
Av Gal.. Olimpio Mourao Filho, 400 – Itapoã
Bom Jesus da Lapa – BA
25/4 at 19h
frowned Social Club
Av St. Vincent de Paul – Center.
Volta Redonda – RJ
25/4, at 7:30 am
School Our Lady of the Rosary
Street 35a, 265 – Bairro Sixty
São Gonçalo do Pará – MG
27/4 at 19h
Municipality of São Gonçalo do Pará
Rua Primeiro de Janeiro, 88 – Centro
São Paulo – SP
27/4 at 17h
General Auditorium Botany – Biosciences Institute at the University of São Paulo (IB-USP)
Matão Street – University City – Butantã
São Paulo – SP
28/4 at 19.30
Pontifical Catholic University (PUC) – Consolation
Panelists: Ana Paula Junqueira and Mario Mantovani. Mediator: Rodrigo Hornhardt (National Coordinator of SBT Tariff)
Paranaguá Marquis Street, 111 – Consolation
Planaltina – DF
28/4 at 14h
Federal Institute of Brasilia (IFB) – Campus planaltina
highway DF-128, km 21 – Rural Zone Planaltina
Palmas – TO
28/4, 19:30
Faculty Catholic Tocantins – Campus II
Panelists: Jeff Lazari and Chryss Macêdo
highway TO-050, Coqueirinho allotment, Lot 7
São Paulo – SP
28/4, time tbc
Municipal Elementary School Empress Leopoldina
Avenue Comendador Feiz Zarzur, S / N – Garden City Pirituba
Ouro Preto do Oeste – RO
29/4 at 19.30
Faculty of Ouro Preto do Oeste (UNEOURO)
High Street Alegre, 494 – Novo Horizonte
Presidente Prudente – SP
29/4 at 14h
VIII Legal Symposium: Great Themes of Law
University Center of Toledo Antonio Eufrásio
Panelists: Gabriel Lino Pires (Public Prosecutor), Fabiana Junqueira Tamaoki (Professor and Lawyer)
Alvino Gomes Teixeira Street, 245 – pq. Furquim
Annapolis – GO
29/4 and 30/4 at 20h
Auditorium of the Metropolitan College of Annapolis – FAME
Avenida Fernando Costa, 49 – Vila Jaiara
São Paulo – SP
30/4, at 18:30
Auditorium Ruy Barbosa – Mackenzie University – Campus Higienópolis
Director Presence André D'Elia
Street of Consolation, 930 – Consolation
Penedo – AL
30/4 at 16h40
Federal Institute of Education, Science and Technology Alagoas (IFAL)
Av Eng Joaquim Goncalves, S / N -.. San Jose Allotment
inical date: 04/23/2015
Final date: 04/23/2015
Local: Sao Paulo, Belo Horizonte, Annapolis, among other cities
More information: aleidaaguafilme.wordpress.com